If you have been asked to self-isolate please follow the advice below and refer to Parentmail for specific dates and times.
Example of a remote learning timetable that pupils follow on Microsoft Teams.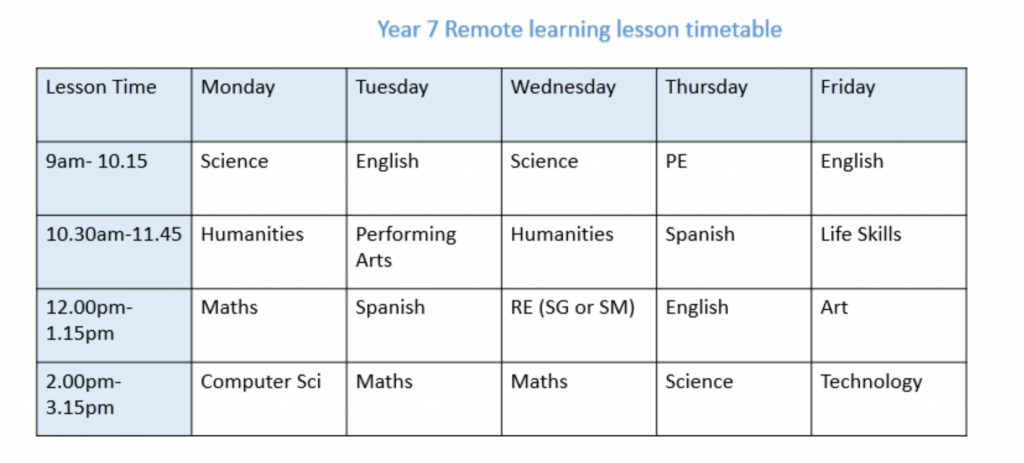 Microsoft Teams is our platform for teaching, learning and communication for all students during remote learning.
Knowledge Organisers provide key information that all students need to be able to recall when 'mastering' a topic. We recommend that all students spend thirty minutes per week per subject learning the knowledge detailed in the organiser.
Parents have also found this period of time stressful; you are not alone. Here you will find advice and tips: