We ensure our extracurricular, enrichment programme offers 'something for everyone' and forms part of a culturally rich, well-rounded curriculum. All children, regardless of socio-economic background deserve to pursue wider goals outside of the classroom as well as within.
Our sporting enrichment includes everything you would traditionally expect, such as:
Rugby,
Football
Basketball
Cricket
Netball
Weight-lifting
Orienteering
Duke of Edinburgh - bronze and silver level
Students also have opportunities to take part in residential and educational trips, experience guest speakers such as authors, artists, business leaders and scientists and partake in more creative activities such as music, textiles, drama and cooking.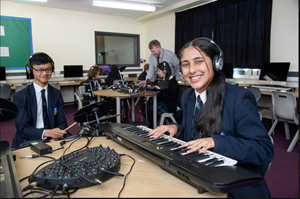 Music helps to develop motor skills; it also strengthens memory skills whilst promoting self-expression.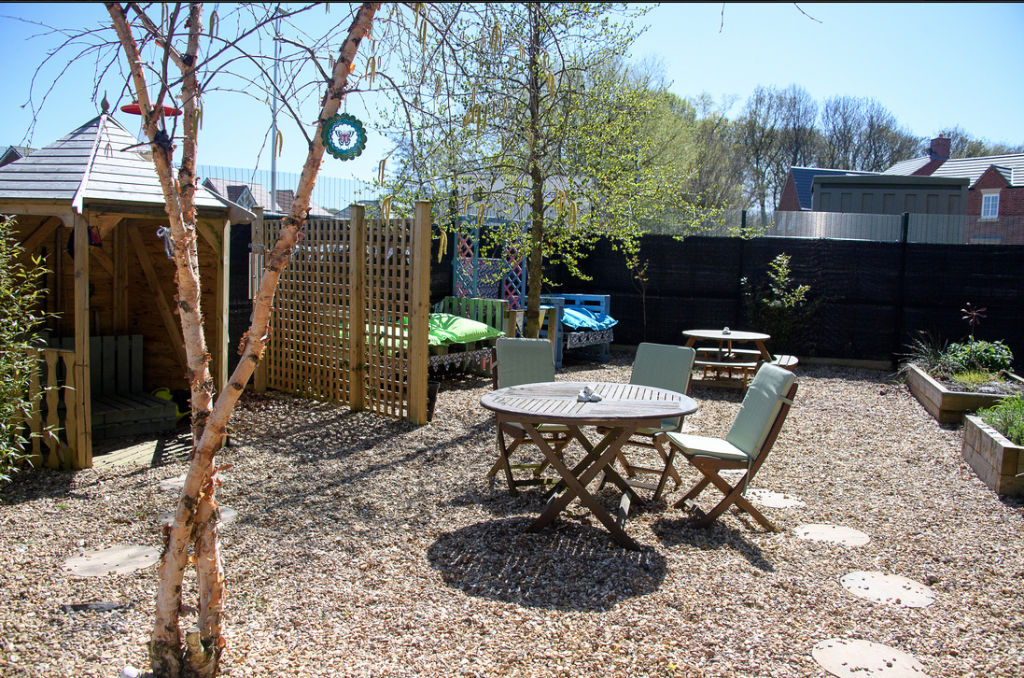 Outdoor education helps support team building skills and mental health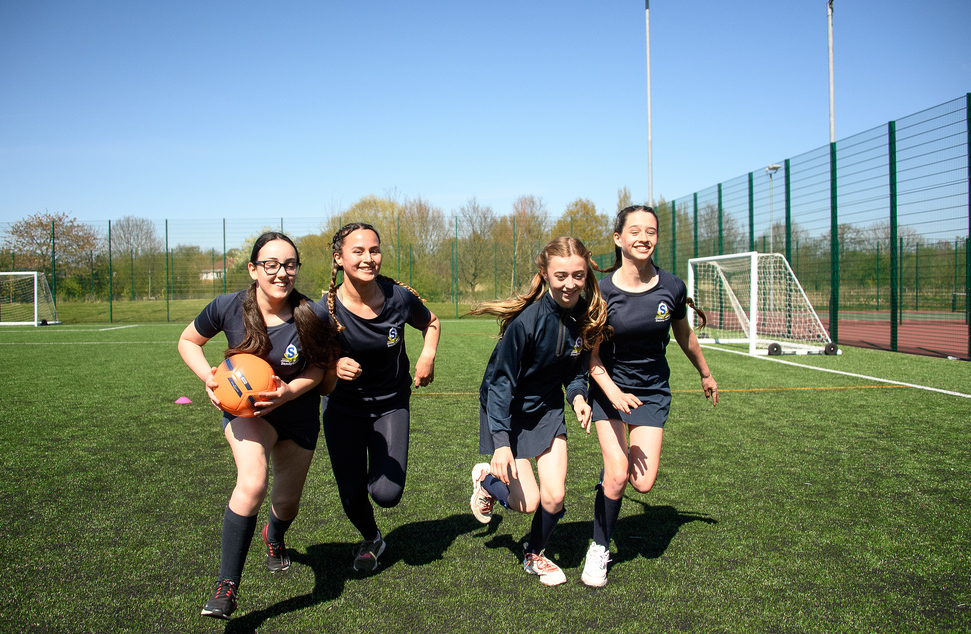 'The Sandymoor Pledges'
The most memorable experiences of school life can stem from opportunities outside of the curriculum helping to develop students socially, spiritually and culturally, preparing them for the wider world. Our Pledges empower pupils with confidence, independence and self-discipline and encourage good participation, communication and creativity. We fully support our students to achieve the 10 Pledges across their full 5 years.
| | Our 10 Pledges |
| --- | --- |
| 1 | Take part in at least 1 residential experience. |
| 2 | Perform or present to an audience, in or out of school and/or represent the school in an activity. |
| 3 | Attend a 'professional performance.' |
| 4 | Meet a person/people who can widen your knowledge of the world, such as a recognised author or scientist. |
| 5 | Take part in at least 1 international experience. |
| 6 | Visit and engage with a national or local park, gallery, museum, heritage site, library or archive. |
| 7 | Visit a place of worship or spiritual significance to gain an understanding of the different cultures within society |
| 8 | Take part in Work-Related Learning. |
| 9 | Become part of a club, society or organisation, in or out of school. |
| 10 | Actively contribute to charity work or community-based project, in or out of school. |
Rewarding students for taking an active part in SMSC activities
Students can gain qualifications from our enrichment package, such as, bronze and silver Duke of Edinburgh awards and first aid certificates. However, we also reward students for being active members of the school and wider community. It is important to identify students who need further support in becoming more active in the life of the school and removing barriers which may stand in their way.